From juice boxes, clothes to scholarships, your dollars go toward helping children become stronger, happier kids.
Donations
You can designate your donation for a particular use, such as scholarships to a specific child or program, or you can make donations for us to use where they are most needed.
To make a general donation, use the Paypal link below. Paypal will send you an email with your donation amount for tax purposes.  PlayDate is a registered 501(c)3 nonprofit organization; all donations are tax deductible and very appreciated!
We are always in need of the following items.
Games

Arts and crafts supplies

Index cards

Three-ring binders

Pink or blue pens

Glue sticks

Juice boxes

Napkins/tissues/paper towels

Clothes for ages 2-12yrs.
How to Help
For information about funding a scholarship or other restricted donations, please contact [email protected] or call (719) 465-3989
Support PlayDate With Your King Soopers Card
Thank you to all the families who have registered us as their Community Rewards organization! If you have not signed up yet, here is the information on how you can:
Log into your King Soopers Account online or via the app
Search for Community Rewards Page
Click on "Enroll Now."
Then Search for PlayDate or YN927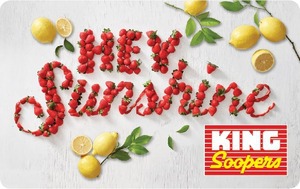 How Your Donations Help Kids
We rely on donations for our everyday operations. Below are some of the areas that your donation supports.You have the option to specify how your donation is used. Thank you so much for your ongoing support.
$10 Twenty-five juice boxes for snack time
$20 Five bags of allergen-free chocolate chips for our kids with food allergies
$25 Art supplies for one child
$30 Snacks for all kids for one day of social skills
$50 Three board games for social skills
$100 Respite for one Date Night
$200 Social Skills group therapy for one child
$300 Individual therapy for one child
$400 iPad (refurbished) to be used as a communication device
$500 Gas for the van for one month to transport children to/from therapy and outings
We always need volunteers for various tasks. Please contact us to learn about our current needs.
Ongoing Fundraisers
GoodSearch
Search the Web using GoodSearch and give back to PlayDate. Each time you search the Web, you earn a penny for PlayDate. Sign up here and be sure to select us as "Your Cause". Also, check out GoodShop and GoodDining!