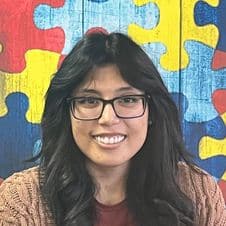 Hi! My name is Sam, and I am a Senior Therapist here at PlayDate. I have been part of the team here since 2018, and one of my favorite things about working here is that we are always trying to grow and change for the better. I have recently had more time to work on program development projects, and currently, we are working on updating our task box room, which helps us teach our teens and tweens important life skills and the ability to remain engaged in tasks for prolonged periods of time – with or without adult support or attention.
We have also been working on new lesson plans for Science Fridays, a weekly activity that gives our kiddos a chance to socialize and work together on a variety of science-themed projects.I am also excited about our upcoming 15th annual holiday party – I think it is amazing that PlayDate is able to offer such a wonderful event for our community, and we are grateful for the community donations, and effort from our staff to put this event together each year. We look forward to seeing you there on December 10, 2022, from either 10 am-12 pm, or 1 pm-3 pm!
---
December Dates 
December 3 – International Day of Persons with Disabilities
December 6 – St. Nicholas Day
December 7 – Pearl Harbor Remembrance Day 
December 10 – PlayDate Holiday Party (for clients & their families) & Human Rights Day
December 18 – Hanukkah 
December 21 – Winter Solstice
December 24 – PlayDate Closed
December 25 – PlayDate Closed & Christmas
December 26 – Kwanzaa & Last Day of Hanukkah
December 31 – PlayDate Closed & New Year's Eve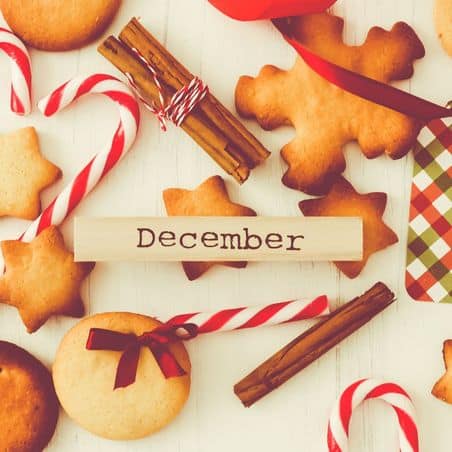 ---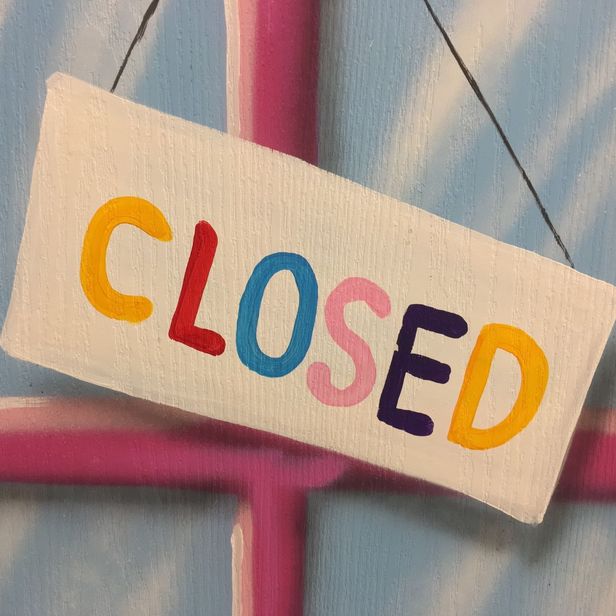 Center Closed January 14, 2023
This is a reminder that we will be closed on Saturday, January 14, 2023. We will be holding our bi-annual In-Service Day to teach our staff some of the newest and best practice techniques in ABA. All client sessions will be canceled that day. Thank you for your understanding.
---
December Outing 
For our December Outing, we will be hosting our 15th Annual Holiday Party! There are two different time slots. If you have a preference please let us know when you RSVP, if not children will be placed into a time slot with peers. Families are welcome and encouraged to attend. 

Date: Saturday, December 10, 2022Time: 10 am – 12 pm or 1 pm – 3 pmLocation: PlayDate Cost: No fee 

We're so excited about seeing you there!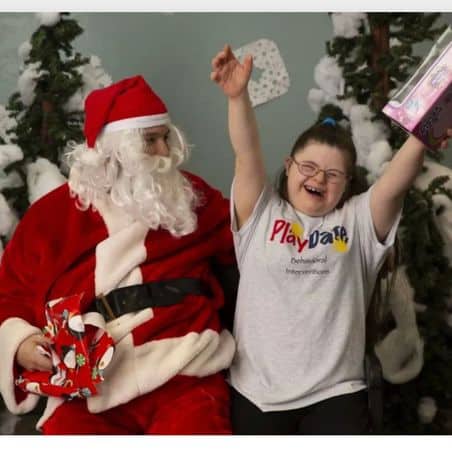 ---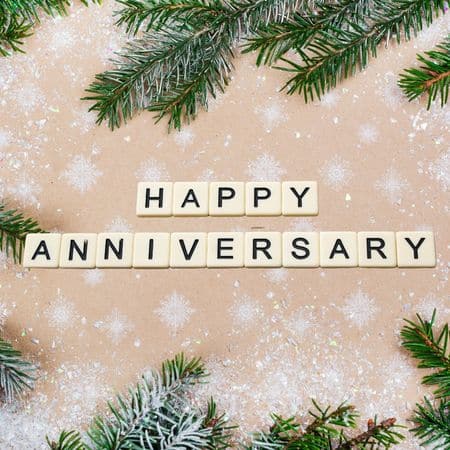 December Anniversaries
We would like to take this time to thank all of our staff for their dedication to our company and families and their continued support of PlayDate's mission!
No anniversaries this month
---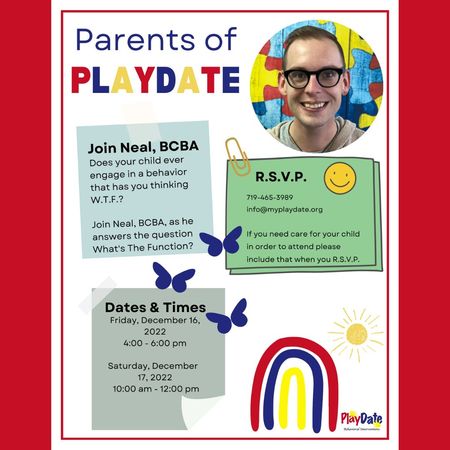 Parents of PlayDate
We kicked off Group Parent Training in October of this year and every month it just keeps getting better!
This month we will host Parent Training on Friday, December 16, and Saturday, December 17, 2022.
December's topic is Functions of Behavior and will be led by Neal Shipley, BCBA.
Please R.S.V.P. at info@myplaydate.org or 719-465-3989.
---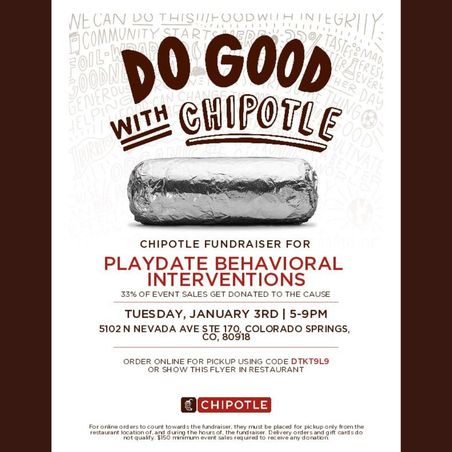 Eat Chipotle, Help PlayDate
Calling all burrito lovers,
Foil your dinner plans and stop by the Chipotle at 5102 N Nevada Ave Ste 170 in Colorado Springs for our fundraiser on Tuesday, January 03 from 5:00 pm – 9:00 pm. We're raising money to support PlayDate Behavioral Interventions, so just download a flyer from the link below or mention the fundraiser at checkout and they'll donate 33% of the proceeds to the cause!
Can't wait to see you! 
Colorado Gives Day 
ColoradoGives.org is your one-stop shop for supporting Colorado's nonprofits, including PlayDate Behavioral Interventions – All year round! Just visit ColoradogGives.org, look us up, and add us as a favorite nonprofit of yours. Leave a comment to let us know what you love about PlayDate, or if you're making a gift in honor of someone special. Learn more about how you can support our mission to provide high-quality interventions to children with autism and other disabilities while educating the community, regardless of the family's ability to pay for services all year round on Colorado's site for supporting the nonprofits that keep our communities thriving: Click here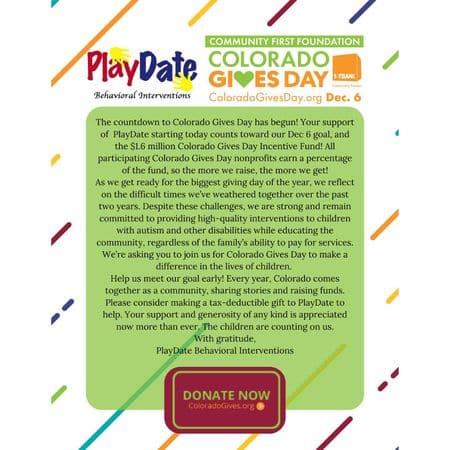 ---
Physical Therapy
PlayDate is now offering physical therapy for your children! Physical therapy can help to improve strength, balance, coordination, endurance, posture, walking, and safety awareness. Physical therapy will be play-based and completed in a familiar environment with the support of behavioral therapists. We will work closely with your family to develop a unique treatment plan to help achieve your child's goals.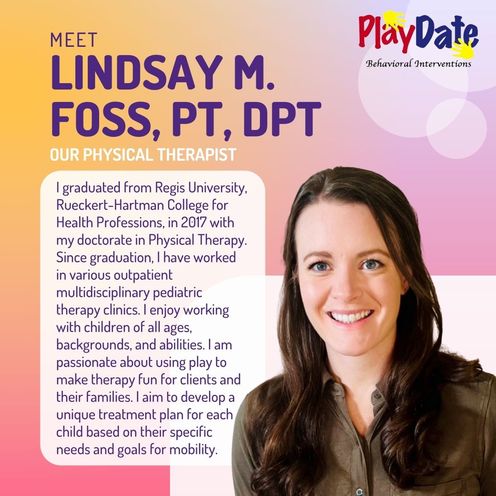 How can PT help my child?
PT can help improve core strength, which can provide your child with a stable posture for independently completing more activities of daily living
PT can help your child feel more comfortable and successful with mobility
PT can help your child with their balance and safety awareness so that they can easily access their environment and participate in activities of healthy lifestyle recreation
PT can help get your child the equipment they need to increase
Please contact us if you have questions or would like to schedule an initial evaluation!
---
Parent Therapist Association
We are excited to announce our new Parent Therapist Association (PTA)! Our PTA will be a collaborative group between our PlayDate community, including guardians, family members, staff, and all that are interested.

If you are interested in joining the PTA please email info@myplaydate.org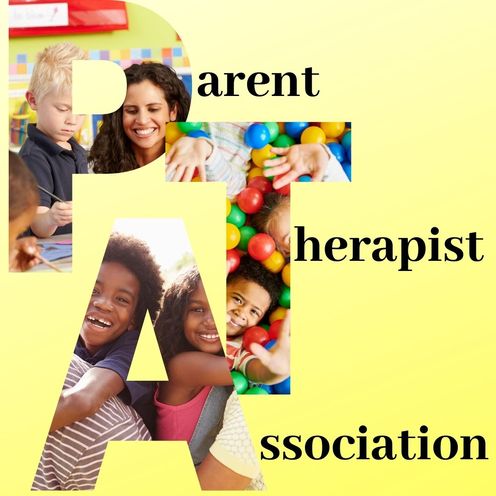 ---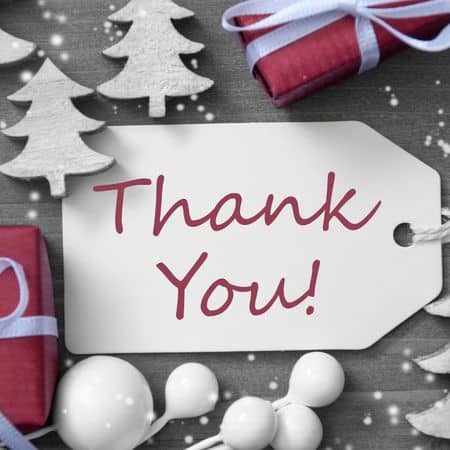 Donation Requests
Costumes – for imaginative play
Puzzles
Play-doh
Water Balloons
Chalk
Paint
Construction Paper
Cake Mix
GF Cake Mix
Frosting
Cookie Dough
GF Cookie Dough
Pasta Noodles
Pasta Sauce
Help Support PlayDate's Mission by Donating Today!