Hello everyone! My name is Malaysia! I am approaching my 1 year anniversary here at PlayDate. Yay! In the fall, I will be a senior at UCCS. Currently, I am going to school for counseling, though working in the ABA field has made me reconsider my career choice.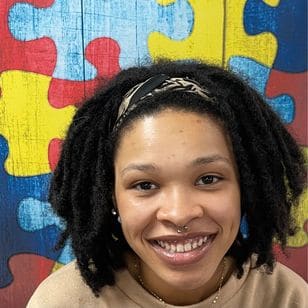 In my free time, I love spending time with my family and friends, binge-watching TV shows, and making art. I also have a strong love for volleyball. I love working with children, and helping people when I can. Working at PlayDate has made me come out of my shell and believe in myself. 
Summer Camp has been so much fun! The children and staff are equally enjoying themselves! I'm looking forward to finishing out the summer strong with amazing activities and lots of learning and growing! 
---
Fun June Dates
June 3 – National Doughnut Day
June 4 – National Trails Day
June 5 – World Environment Day
June 8 – Best Friends Day
June 11 – PlayDate Outing
June 14 – Flag Day
June 19 – Father's Day & Juneteenth
June 21 – Summer Solstice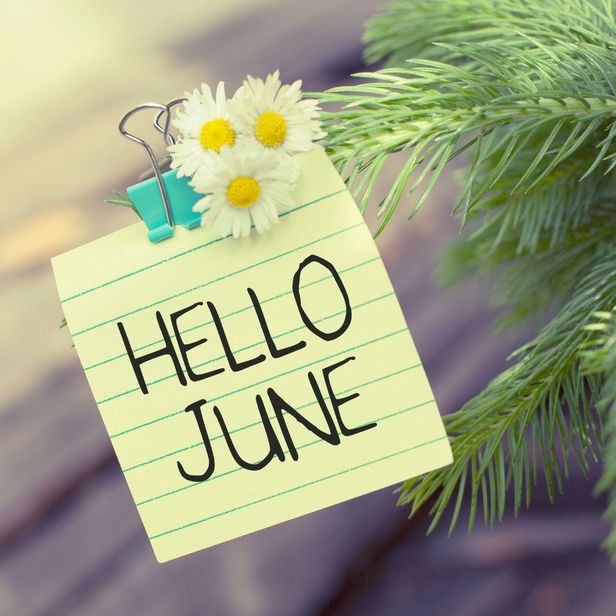 ---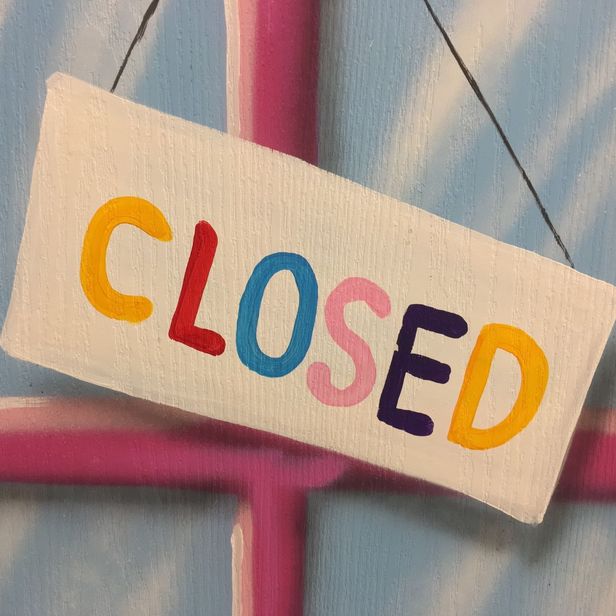 PlayDate Closed July 2, 2022 – July 9, 2022
A Reminder that PlayDate will be closed from July 2, 2022, through July 9, 2022, with sessions resuming on July 11, 2022. All regularly scheduled sessions will be canceled.
Thank you for being a part of our PlayDatecommunity! We are excited about finishing our summer programming after the break. Have a happy and safe holiday!
---
Kiddos Corner
In May we had the honor and pleasure of celebrating an 18-year-old male who previously received services as he was awarded the rank of Eagle Scout. Only approximately 8% of all scouts make it all the way to Eagle. In the Fall he plans on attending Full Sail University to study video game design. We are so proud, congratulations!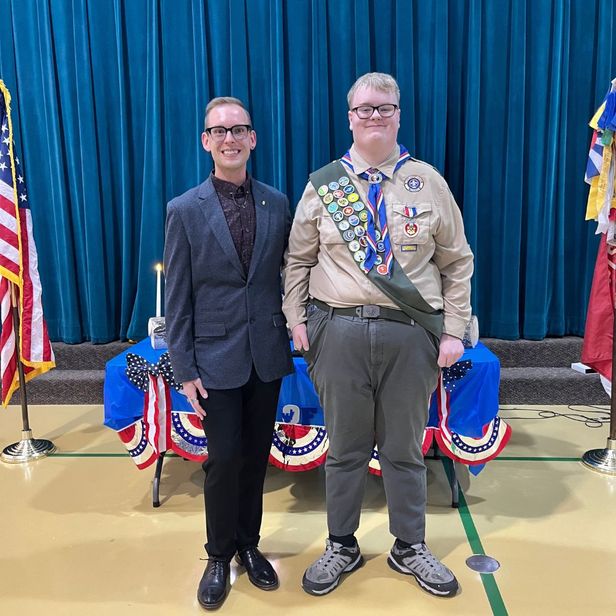 ---
Summer Camp
May 30th kicked off our 4th annual summer camp programming! We have been having a blast! The children participate in daily science and art activities, along with a daily outing!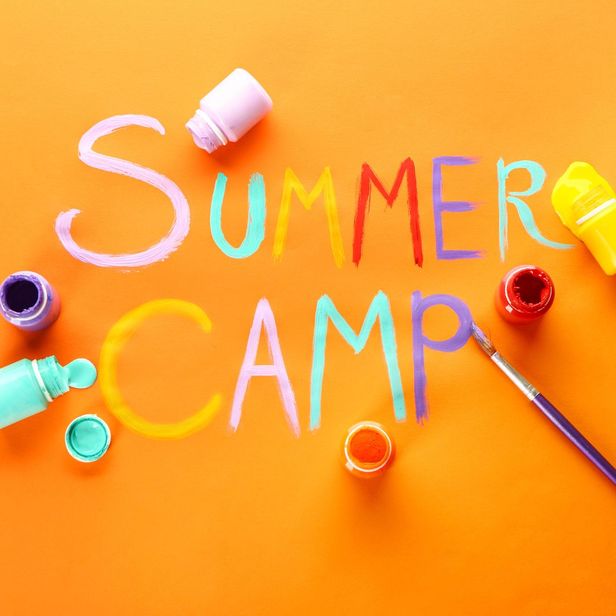 We have also started the Dynamic Discoveries Club! The Dynamic Discoveries Club is a fun opportunity for clients of all ages to learn a variety of new skills and activities. Each club meeting will focus on a different activity, such as baking, gardening, etc. We will have community members who specialize in a variety of activities join us each week or we will join them to help teach different skills. We have confirmed a course with International Salon Academy, Urban Cirque, The Humane Society, and Soccer Buddies.
Again, this club is open to all clients of any age! The presenters and staff will help modify each activity so every client will be able to participate and learn something new! Our goal for this club is to give our clients experiences that their typically developing peers have in the community.
The Dynamic Discoveries Club meets every Thursday during Summer Camp from 2 pm – 5 pm. Pick-up and drop-off will always be at the center. Please be sure to arrive on time each week so we can travel to the different activity locations. The cost for this club will be $10 each week. This money will cover the costs of the activities provided by the community organizations. If you need financial support for this, please don't hesitate to reach out to us.
You can sign up in advance for all remaining weeks or on a weekly basis (at least 2 weeks before the specific activity). Participants will be scheduled on a first come first serve basis. You can email [email protected] to sign up. We can't wait to learn together this summer!
---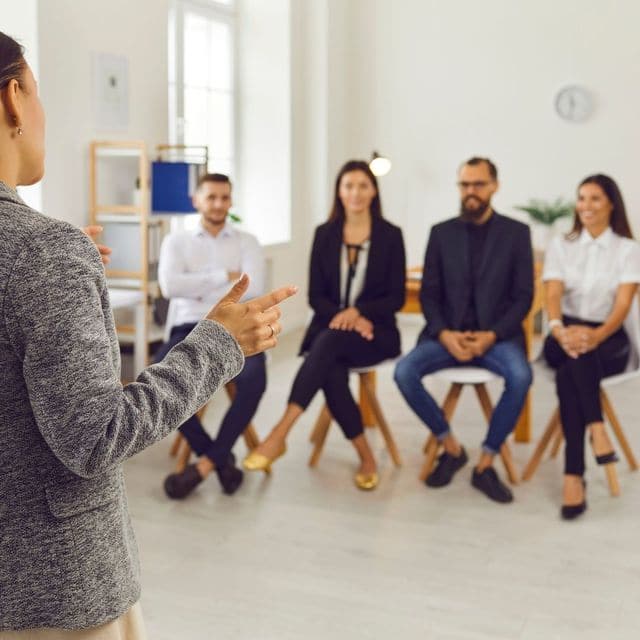 Parent PCM
Professional Crisis Management (PCM) is a collection of ABA-based principles and techniques that have been developed specifically to help caregivers of children with disabilities to help in de-escalation and management of problem behavior. We are happy to invite parents to participate in our quarterly PCM classes. Please reach out to your child's consultant if you are interested in additional information!
---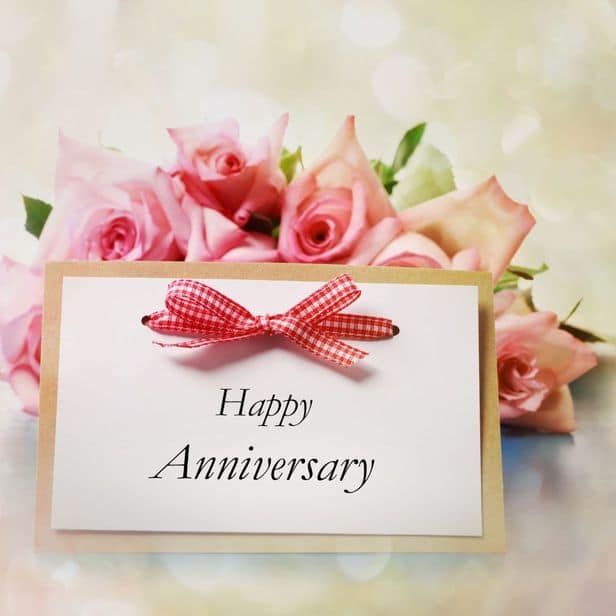 June Anniversaries
We would like to take this time to thank all of our staff for their dedication to our company and families and their continued support of PlayDate's mission!
David, Maintenance – 6 years
Katie, Senior Therapist – 5 years
Becky, Senior Therapist – 2 years
Andrea, Administrative Assistant – 1 year
Ivan, Maintenance – 1 year
Ana, Respite – 1 year
---
Physical Therapy
PlayDate is now offering physical therapy for your children! Physical therapy can help to improve strength, balance, coordination, endurance, posture, walking, and safety awareness. Physical therapy will be play-based and completed in a familiar environment with the support of behavioral therapists. We will work closely with your family to develop a unique treatment plan to help achieve your child's goals.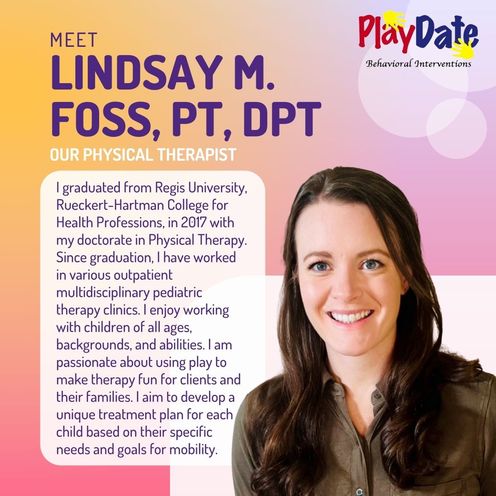 How can PT help my child?
PT can help improve core strength, which can provide your child with a stable posture for independently completing more activities of daily living
PT can help your child feel more comfortable and successful with mobility
PT can help your child with their balance and safety awareness so that they can easily access their environment and participate in activities of healthy lifestyle recreation
PT can help get your child the equipment they need to increase
Please contact us if you have questions or would like to schedule an initial evaluation!
---
Parent Therapist Association
We are excited to announce our new Parent Therapist Association (PTA)! Our PTA will be a collaborative group between our PlayDate community, including guardians, family members, staff, and all that are interested.

If you are interested in joining the PTA please email [email protected]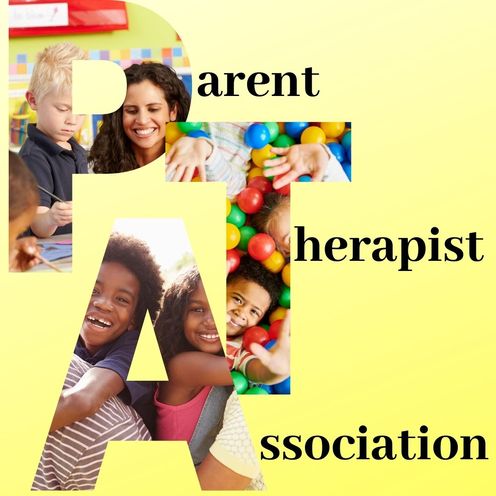 ---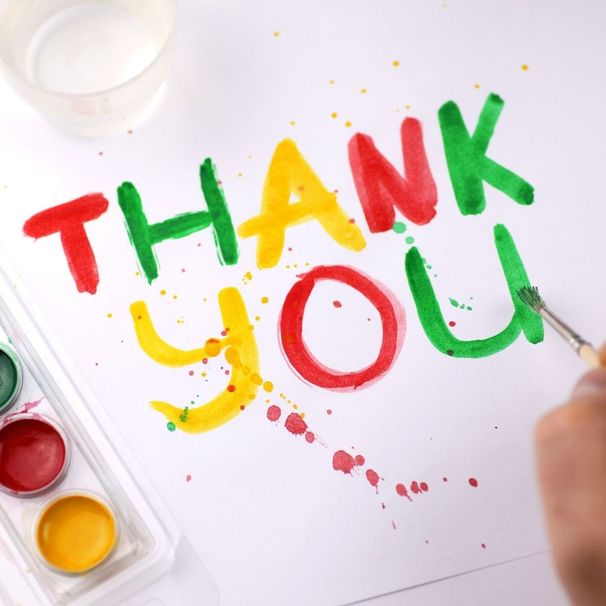 Donation Requests
Costumes – for imaginative play
Puzzles
Play-doh
Water Balloons
Chalk
Paint
Construction Paper
Cake Mix
GF Cake Mix
Frosting
Cookie Dough
GF Cookie Dough
Pasta Noodles
Pasta Sauce
Help Support PlayDate's Mission by Donating Today!