Hello!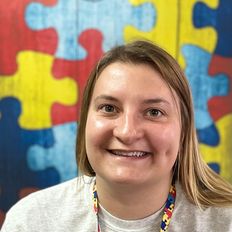 My name is Becky and I am currently an RBT here at
PlayDate! I have been working here for a little over a year. I moved to Colorado from Michigan. I am so thankful to work at an agency that lets me grow at my own pace.
In my free time, I enjoy crafting and making home decor as well as taking my dog to hike and explore the area!
My passion for working with children began after I graduated from college, and began working at a group home for children. Since starting at PlayDate that passion has grown along with my knowledge of ABA skills. I have recently begun learning how to schedule clients and provide training for our newer staff to help them grow and expand our agency!
We are so excited about the back-to-school season and beginning to plan fall schedules and activities! One of my favorites is the Second Saturday Soirees, where we get to take the clients out to the community and do new activities, like Springs Adventure Park and the Pikes Peak Children's Museum, where we all had a blast!
---
Important Dates
October 1 – International Coffee Day
October 5 – World Teacher's Day
October 9 – Trunk or Treat at PlayDate
October 15 – Bosses Day
October 23 – Make A Difference Day
October 31 – Halloween
Trunk or Treat Event
When: Saturday, Oct. 9, 2021
Where: PlayDate
Time: 10 am – 12 pm or 12 pm – 2 pm
Please R.S.V.P. to [email protected] or 719-465-3989
---
Kiddo's Corner
Shannon is very involved in her 4H club. She not only exhibits animals but also is a budding entomologist, who placed 4th in the state for her bug collection!
If you would like for your child to be featured in our Kiddo's Corner, please share their most recent accomplishments, along with a picture, with us at [email protected]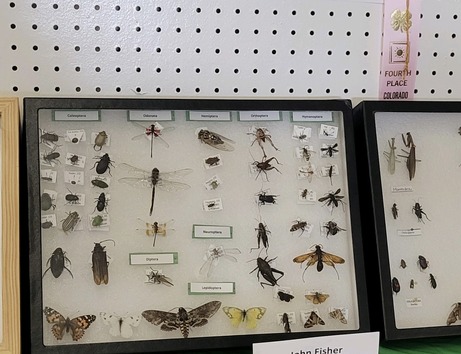 ---
Masks and Social Distancing
We hope that everyone's back-to-school weeks have been excellent. Many of you have likely received communication from your schools regarding the COVID-19 safety protocol. PlayDate has been closely monitoring the spread of COVID-19 in Colorado Springs, as well as all local, state, and federal guidelines. Our vaccination rate among staff, clients, and their family members are very high. While it is still our policy that fully vaccinated individuals may be in the center without a mask (as long as proof of vaccination is on file), we welcome you to continue wearing masks if that is more comfortable for you. Please be aware, should updated guidance be issued, PlayDate may require all individuals to resume wearing masks in the building, regardless of vaccination status.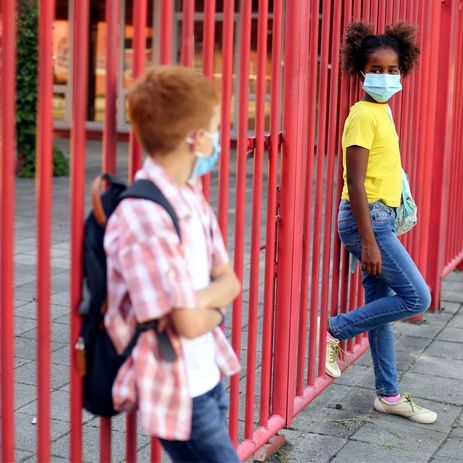 We also recognize that mask requirements are beginning to be re-introduced in many community settings. Due to this, we will be working with all of our clients on tolerating wearing masks, with the ultimate goal of wearing a mask for the duration of their sessions. We understand that there is a range of opinions on wearing masks. If it is your preference that your child does not wear a mask for any reason, please let us know at [email protected] However, please be advised that group and social activities may be greatly limited.
While we hope that everyone continues to stay safe and healthy, we recognize that some of us may be exposed to individuals who are COVID-19 positive. If you or your child receive notification that you have been exposed to a COVID-19 positive individual, we will adhere to the following procedures:
If you or your child are not vaccinated: We will continue to
follow the previous quarantining protocol, which requires the exposed individual to self-isolate for at least 7 days, plus at least 72 hours without symptoms (minimum of 10 days); self-isolation may be ended sooner if a negative COVID-19 test result is provided.
If you and your child are vaccinated: Quarantine will not be required, however, we will require you and your child to wear a mask for at least 10 days following the date of exposure.
If you are requesting additional sessions during times that your child would normally be in school, we will ask for documentation (from the school) stating that your child was not directly exposed to the COVID-19 positive individual.
Our maintenance team continues to work diligently to provide a clean and safe environment for everyone in our PlayDate community. We will continue to practice social distancing guidelines, which currently recommend at least 3 feet of distance between individuals, especially when at least one person is not vaccinated.
Finally, please continue to conduct symptom screenings at home, and notify [email protected] should you need to cancel sessions as quickly as possible. Be advised that our general sick child policy states that children should remain at home, or will be sent home, if they are displaying any of the following symptoms: coughing, sneezing, runny nose, vomiting, or diarrhea. Children should remain home until they are symptom-free for at least 72 hours.
Thank you for your commitment to keeping all members of the PlayDate community safe and healthy, and please reach out to your Consultant or Senior Therapist should you have any additional questions.
---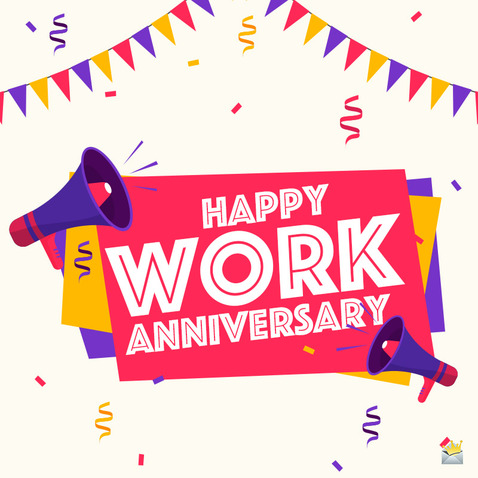 October Employee Anniversaries
Cailey E., Senior Therapist – 5 years
Neal S., Administrative Director – 5 years
Holiday Party Sponsorship
We are preparing for our annual PlayDate Holiday Party! This event is always a success due to the support of our wonderful community! There are many ways to get involved.
Present Donation
Volunteering
Monetary Donations
Craft Donations
Food Donations
Sponsorship (at a variety of levels)
If you are interested or would like to know more, please contact Shay at 719-439-4155.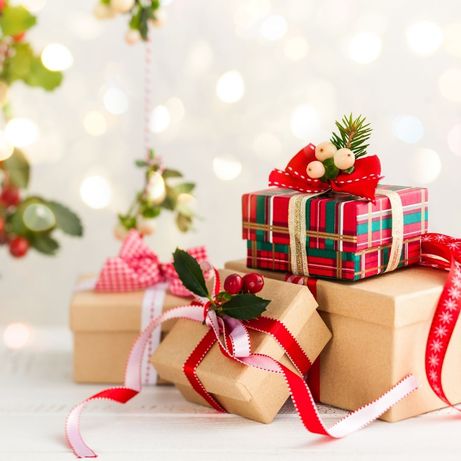 ---