September 2022 Newsletter
My name is Ruth Wietharn, and I have been involved in PlayDate in one way or another since its inception in April of 2007. I have worn almost every different hat there is to wear; I completed direct therapy sessions with clients, I have been at various times the program manager, operations manager, administrative director, and almost every other administrative position you could imagine. I have also been chair of the board of directors for over six years, and am currently still an active board member. My current focus is chairing the scholarship committee, which helps us provide pro-bono therapeutic services, or significant financial assistance to those who need it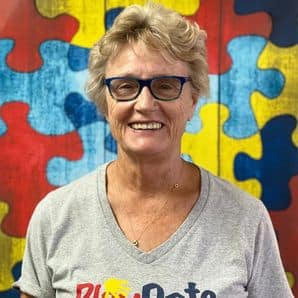 Prior to working at PlayDate, I had over 20 years experience working in the field of child welfare, as well as therapeutic horseback riding. One of my favorite things about being at PlayDate is watching our kiddos grow, and seeing all of the skills that they learn – to me, it is absolutely astounding to watch the work that our therapists do here
As we get ready for Fall and Winter services, my biggest hope is that we will continue to grow in the amount and type of services that we provide. We have an upcoming parent training lead by our new Physical Therapist, and it would be incredible if we could start providing Speech Therapy services within the next year.
---
Fun September Dates
September 1 – American Chess Day
September 5 – Labor Day
September 6 – Read a Book Day
September 10 – PlayDate Outing Day & World Suicide Prevention Day
September 12 – National Day of Encouragement & National Video Games Day
September 13 – International Chocolate Day
September 15 – National Hispanic Heritage Month
September 25 – Comic Book Day
---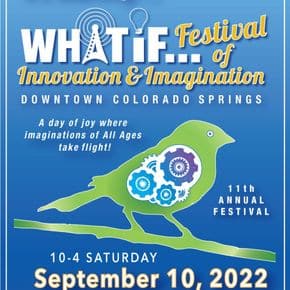 September Outing 
For our September Outing we will be heading to the What If…Festival of Innovation and Imagination, a community event!

Drop off and pickup will be at PlayDate
Drop Off: 9:00 a.m.Pickup: 2:00 p.m.Cost: $10 per child 

Please pack sunscreen, hat, and lunch. Please pack in a bag that is easy for your child to carry. Thank you! 
---
September anniversaries
 We would like to take this time to thank all of our staff for their dedication to our company and families and their continued support of PlayDate's mission! 

Randi, Line – 1 year
Taryn, RBT – 1 year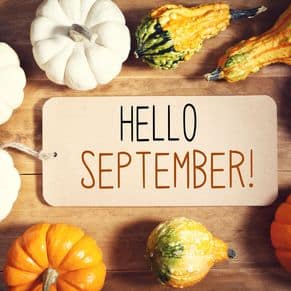 ---
Group Parent Training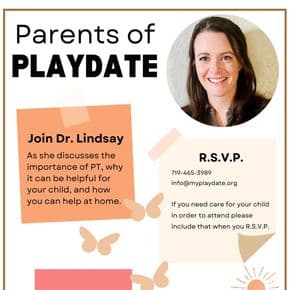 We are excited to announce that we are resuming our in-person group parent training! Parent trainings will be held the first Friday/Saturday of every month, and will focus on specific topics of interest to a wide range of parents. 

September's topic is Physical Therapy and will be lead by Dr. Lindsay! Please R.S.V.P. at info@myplaydate.org or 719-465-3989
---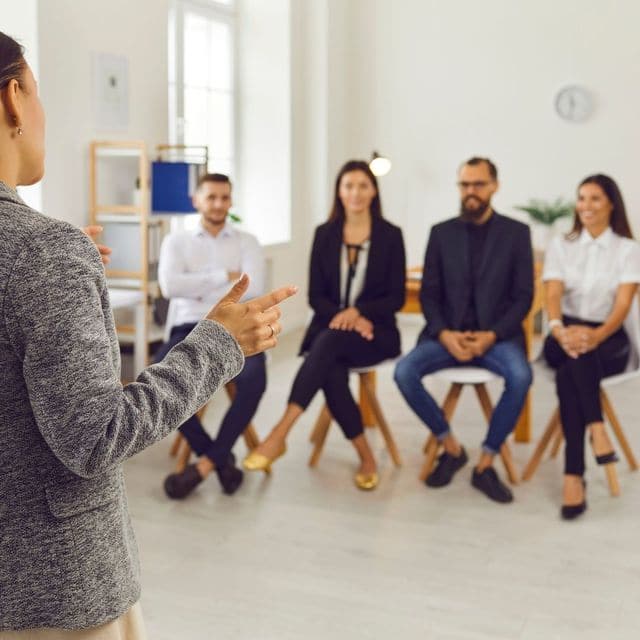 Parent PCM
Professional Crisis Management (PCM) is a collection of ABA-based principles and techniques that have been developed specifically to help caregivers of children with disabilities to help in de-escalation and management of problem behavior. We are happy to invite parents to participate in our quarterly PCM classes. Please reach out to your child's consultant if you are interested in additional information!
---
Physical Therapy
PlayDate is now offering physical therapy for your children! Physical therapy can help to improve strength, balance, coordination, endurance, posture, walking, and safety awareness. Physical therapy will be play-based and completed in a familiar environment with the support of behavioral therapists. We will work closely with your family to develop a unique treatment plan to help achieve your child's goals.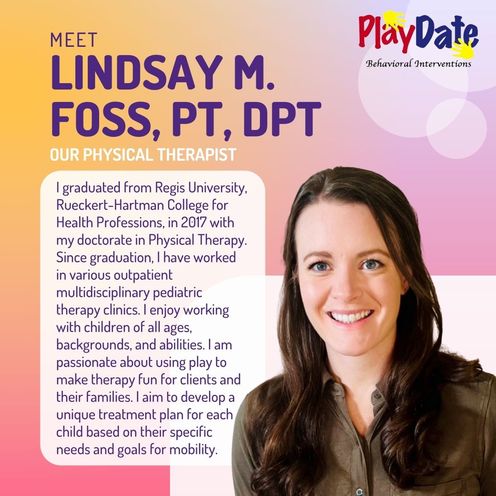 How can PT help my child?
PT can help improve core strength, which can provide your child with a stable posture for independently completing more activities of daily living
PT can help your child feel more comfortable and successful with mobility
PT can help your child with their balance and safety awareness so that they can easily access their environment and participate in activities of healthy lifestyle recreation
PT can help get your child the equipment they need to increase
Please contact us if you have questions or would like to schedule an initial evaluation!
---
Parent Therapist Association
We are excited to announce our new Parent Therapist Association (PTA)! Our PTA will be a collaborative group between our PlayDate community, including guardians, family members, staff, and all that are interested.

If you are interested in joining the PTA please email info@myplaydate.org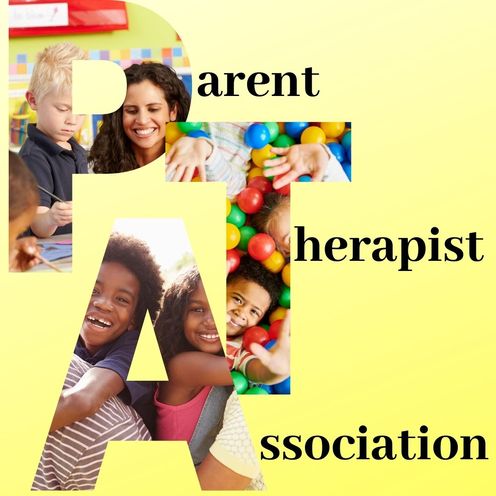 ---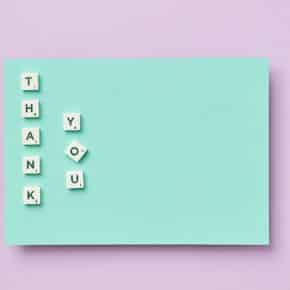 Donation Requests
Costumes – for imaginative play
Puzzles
Play-doh
Water Balloons
Chalk
Paint
Construction Paper
Cake Mix
GF Cake Mix
Frosting
Cookie Dough
GF Cookie Dough
Pasta Noodles
Pasta Sauce
Help Support PlayDate's Mission by Donating Today!